This new Azure related blog describes how to extend your on-premises network to the Azure datacenter. The blog explains how to create an Azure Virtual Network, create VPN gateway, and connect it to your on-premises environment. In part 2 we expand this solution with Point-to-Site VPN, with Always ON – Azure VPN, allowing Modern Managed clients to connect via VPN to Azure Virtual Network, and if required to your on-premises network.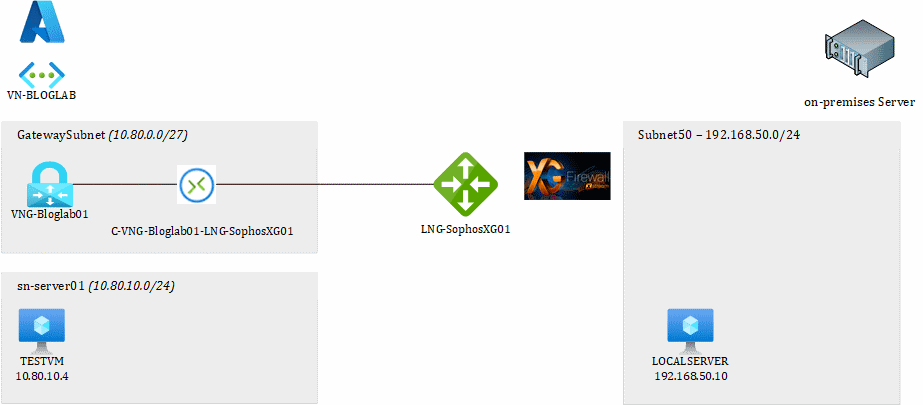 This picture shows the setup we are going to create in this BLOG.
The blog assumes you have basic knowledge about networking and how the Azure portal works. The region I usually work in is West Europe. Please adjust your region to you preferred Azure Region.
Part 1: Site-to-Site VPN

Create Azure VNET
Create Azure Virtual Network Gateway
Create Virtual Machine in Azure

Create Site-2-Site between Azure and Sophos XG

Configure Azure
Configure Sophos XG
Proof of the pudding
Coming Soon: Part 2: Azure VPN (Point-to-Site)